Genshin Impact is arguably one of the most inventory-dependent multiplayer games of all time.
Even the tiniest additions to your build can be extremely helpful to you in the game if they're subtle enough. Having good swords (or any primary weapons, for that matter) in your repertoire can greatly overpower you, which makes it essential to pursue any top-tier Genshin Impact sword as early in the game as possible.
The Sacrificial Sword is one of the game's most sought-after swords despite not necessarily being the strongest one. This 4-star sword's desirability is justified by not only its stats and powers but also the lore behind it.
In Genshin Impact, even the most mediocre weapons have the kind of lore interesting enough to make them desirable. The Sacrificial Sword is the best of both worlds. 
The Lore Behind the Sacrificial Sword
This sword was once borne by the Gunnhildr clan, which used it in sacrificial ceremonies. The ceremony involved three acts dedicated to the winds of time, with the final act emphasizing Mondstadt's well-being and freedom.
And while the Gunnhildr clan continues to safeguard Mondstadt, the ceremony and its history are now only a distant memory. 
It tells the story of protection and courage and is used as an allegory for the masters of Time and Anemo, who the Genshinverse's ancestors worshipped. Their relation is summarized perfectly by the following quote: "Anemo brings stories while Time nurtures them." It provides its wielder the power to endure the winds of time.
While it used to be a mere prop, its blade only continued to sharpen with the passing of time.
⚡ Gaming Deals too Good to Pass On ⚡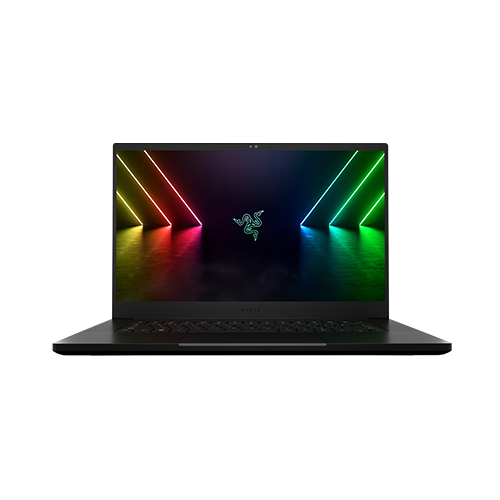 Flagship 15-inch Gaming Laptop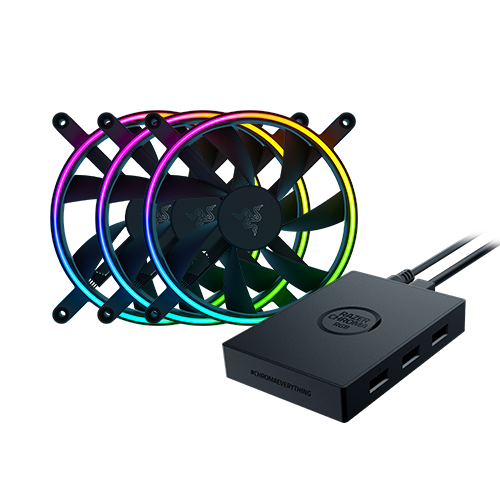 Razer Kunai Chroma - 140mm - 3 Fans.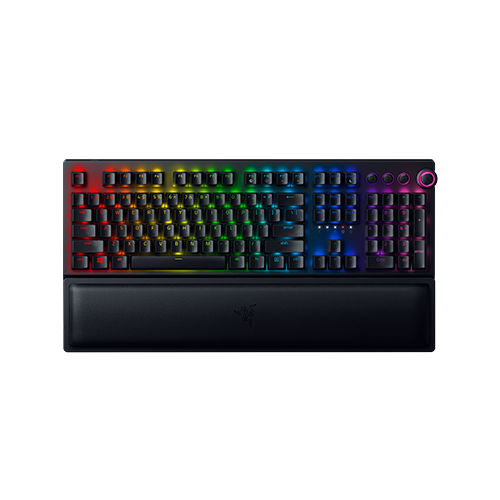 Wireless Full-height Mechanical Gaming Keyboard.
How to Get the Sacrificial Sword in Genshin Impact?
Sacrificial Sword is a part of the Sacrificial series, which consists of three weapons. All three of them can only be attained through Wishes or Gacha Rolls.
But that's not all there is to the Sacrificial Sword. It also comes with a speed boost for Genshin Impact's Epitome Summoning Banner, and thus increases players' chances of getting their hands on it. This is why it's ideal to invest in some Prime Gems or Entangled Fate. 
Luckily enough, the Sacrificial Sword (despite its 4-star attribution) can be attained via Wishes at a normal rate. As of now, it can be pulled from any of the game's currently active wish banners.
How Strong is the Sacrificial Sword?
It's one of the fiercest common swords in the game, and its stats completely justify the 4-star rarity rating. The sword goes up to 454 base ATK after being maxed out to LVL 90. The 61.3% increase in reload rate skill is the weapon's secondary stat.
Before the sword reaches LVL 90, leveling up the sword boosts even your other weapons. 
To max out the weapon, you'll have to go through the six following ascents for it:
1st Ascension
Mora 5,000x
Fetters of the Dandelion Gladiator 3x
Chaos Device 3x
Divining Scroll 2x.
2nd Ascension
Mora 15,000x
Chains of the Dandelion Gladiator 3x
Chaos Device 12x
Divining Scroll 8x.
3rd Ascension
Mora 20,000x
Chains of the Dandelion Gladiator 6x
Chaos Circuit 6x
Sealed Scroll 6x.
4th Ascension
Mora 30,000x
Shackles of the Dandelion Gladiator 3x
Chaos Circuit 12x
Sealed Scroll 9x.
5th Ascension
Mora 35,000x
Shackles of the Dandelion Gladiator 5x
Chaos Core 9x
Forbidden Curse Scroll 6x.
6th Ascension
Mora (?)
Dream of the Dandelion Gladiator 4x
Chaos Core 18x
Forbidden Curse Scroll 12x.
Genshin Impact Sacrificial Sword Stats
| | |
| --- | --- |
| Weapon Type | Sword |
| Rarity | ★★★★ |
| Base ATK | 41 |
| Base ATK at LVL. 90 | 454 |
| Bonus Stat | 13.3% increase in Energy Recharge |
| Bonus Stat at LVL. 90 | 61.3% increase in Energy Recharge |
| Skill | Can be triggered only once every 30 seconds. If the player damages the enemy with the Elemental Skill, there's a 40% chance of the |
| Official Description | A ceremonial sword that has become petrified over time. The trinkets on it are still visible. It grants the wielder the power to withstand the winds of time. |
| How to Obtain | Wishes or Gacha Rolls |
Stats Per Every 20th Level
Weapon LVL 1
Base ATK: 41
Energy Recharge: 13.3%.
Weapon LVL 20
Base ATK: 99
Energy Recharge: 23.6%.
Weapon LVL 40
Base ATK: 184
Energy Recharge: 34.3%.
Weapon LVL 60
Base ATK: 293
Energy Recharge: 45.1%.
Weapon LVL 80
Base ATK: 401
Energy Recharge: 55.9%.
Weapon LVL 90
Base ATK: 454
Energy Recharge: 61.3%.
Best Genshin Impact Characters for the Sacrificial Sword
In games like Genshin Impact, the weapon alone isn't going to do much if wielded by an unsuitable character. Some characters' builds and skills fit certain weapons much more.
The same is the case for the Sacrificial Sword, which, too, needs a character compatible enough to make the best use of it.
Here are Genshin Impact's most suitable characters for the Sacrificial Sword: Qiqi, Nilou, Xingqiu, Kazuha, Traveler (Dendro), Traveler (Geo), Traveler (Anemo), Bennett, Kuki Shinobu, Kaeya, Jean. 
Conclusion
While the Sacrificial Sword is a 4-star weapon, it's actually one of the most commonly pulled weapons of its class.
It can be pulled through all the wish banners, and for a weapon so common, it's formidable enough in terms of both the gameplay and the lore. It's also recommended to use it for suitable 5-star characters like Qiqi and Xingqiu.
With the right character wielding it and reaching the max level, this sword becomes one of the strongest swords in the 4-star tier. 
We hope this article was helpful and informed you of everything you need to know about the Sacrificial Sword. Make sure to check out our other articles and guides on Genshin Impact and other games while you're still around.