Gamers do strange things to pass the time. Honestly, I don't blame them. Who wants to go through the completely mentally and finger exhausting task of completing the time-consuming tasks in a game all the time with no breaks.
Leonardo Da Vinci famously said, "Simplicity is the ultimate sophistication". This brings me to the task that you hope to accomplish with the help of this article; catching the infamous carp fish in Stardew Valley. 
Calling the carp fish "simple" is probably the most positive description you'll hear from anyone. This fish is almost universally hated amongst Stardew Valley players, even the villagers in Stardew valley hate it.
Fun fact; it's also universally hated by real human beings.
Why? I'm assuming it's because of the abysmal taste (it tastes like mud), it's hated in the game because of how disgustingly common it is and even though it does come in handy sometimes (which I'll explain in detail below) it's not particularly important in the game.  
⚡ Gaming Deals too Good to Pass On ⚡
For whatever reason you wish to have this particular gem of a wish, I'd say don't care what others think. And I really do mean it when I say that this fish will come in handy sometimes.
Requirements Before Fishing in Stardew Valley
If you're a true beginner, there are some things that you need to be familiar with before fishing in Stardew Valley. 
Every fish has its own unique location in which it can be found. The time of the day, the season, and the weather can also play an important factor when you decide to fish.
Thankfully, carp can be found at any time of the day, weather, and in all seasons. There are a few locations that I've mentioned below.
Carp Location in Stardew Valley
Carp can be found mainly in Mountain Lake, the Secret Woods, Mutant Bug Lair, and the Sewers. You'll have the best chance to catch it in the Secret Woods when there's no rain.
You can also buy it at the Traveling Cart for 100 to 100g which is way too overpriced.
Carp Stardew Valley Fishing Guide
You'll find the carp in any of the locations that I've mentioned above.
There's no particular season, weather, and time of day that you need to follow, so feel free to go there with a fishing rod and catch as many beautiful carps as you can and pat yourself on the back for a job well done. 
Carp uses and features
As I've mentioned above, The carp fish is universally hated by every single villager (even dwarf).
So if you try to give it to any of them, do so at your own risk. It's not very useful for healing, it offers meager amounts of health. The same goes for experience gained.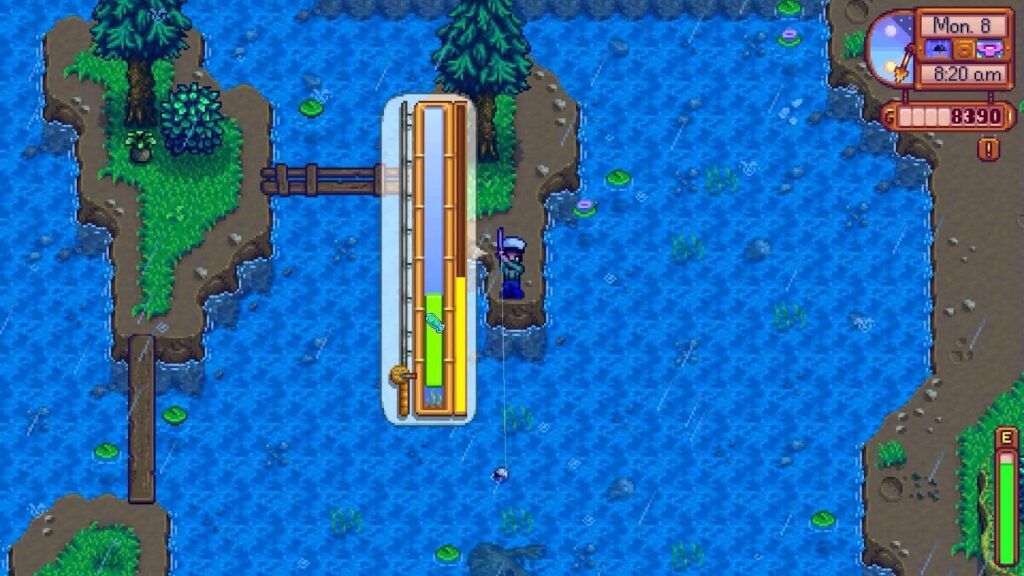 It can be used for the fish tank, in the Lake Fish Bundle. It can be used in some recipes which require any kind of fish you have, Namely; the carp surprise (which as the name suggests can be quite the surprise), the maki roll, some Quality Fertilizer, The same and the Sashimi. 
You can use it to create a fishing vest and as a yellow dye. You can place it in your beautiful fishing pond (I would suggest you don't as it breeds very quickly)
Despite all the jokes that are made at the carp's expense, you might need it in some quests. In the item delivery quest, you might be requested to give up carp. Similarly, In the fishing quest, you might be requested to present a few carp.
Lingcod, Pike, or Dorado might ask you for a couple of carps in the fish pond quest.
Playing Stardew Valley? Discover More Guides: