Wondering how to find the best Runestones to put in your sword? If so, follow the guide to learn about the best Tier Runestones found in The Witcher 3.
The introduced weapon buff system in The Witcher III is a bit complicated; therefore, most players can't decide which buffs they should choose and put in their swords. In short, if we say the weapon buff system is confusing won't be wrong; therefore, we jump in to help you with our The Witcher III Best Runestones Guide.
Before starting the guide and learning about the top tiers, keep in mind that ten different runestones are available in the game with varying options of buff.
Every weapon has almost three slots, and the buff options are applied. Upon having information about the best Runestones, you can have an advantage over your enemies, and slaying them using your sword won't be a problem anymore.
This guide will share a few suggestions on the best Tier runestones found in The Witcher 3.
⚡ Gaming Deals too Good to Pass On ⚡
Best Runestones Ranked – The Witcher 3
As I mentioned above, the game contains ten different Runestones, and you can add them to a specific weapon to improve the stats and its performance. Besides, it's also a long-running debate.
Many players have different perspectives on it; no matter what path the protagonist Geralt has chosen, the selection of Runestones does matter and assumes the vital role of improving your combat experience.
How to Obtain Runestones?
Therefore, keep in mind that obtaining the Runestones of your choice isn't a big deal. That means the player who plays beyond the prologue can easily get the following Runestones, such as White, Greater, and Orchard, by merely interacting with Vendors scattered throughout the land.
How to Craft Runestones?
When it comes to craft Runestones, you are supposed to shell out crowns and embark on a journey searching for ingredients. Finding Schematics is easier to find than anything, as many vendors across the land are selling them.
The Witcher 3 Best Tier Runestones
As you know, Runestones aren't free to obtain, either you have to spend money or work hard to obtain them. At the very beginning, applying runestones to your weapon that cause your enemies to defeat the battle seems awesome.
The idea of defeating enemies might be fascinating close to you; however, some players avoid it as they consider it a waste of time or materials. Therefore, we jump in to help you decide the best Runestones you should buy/craft to drive enemies out of your land.
1. Chernobog Runestones
If you are searching for the runestone not to improve your damage power but also improve the performance, then Chernobog Runestone is designed for you to grab.
It increases overall sword damage, and depending on the blade's power; it gives you a massive boost to your DPS of almost 15%.
Before starting, keep in mind that the said runestone won't damage the enemy's immune; therefore, you should focus on the guaranteed boost to go.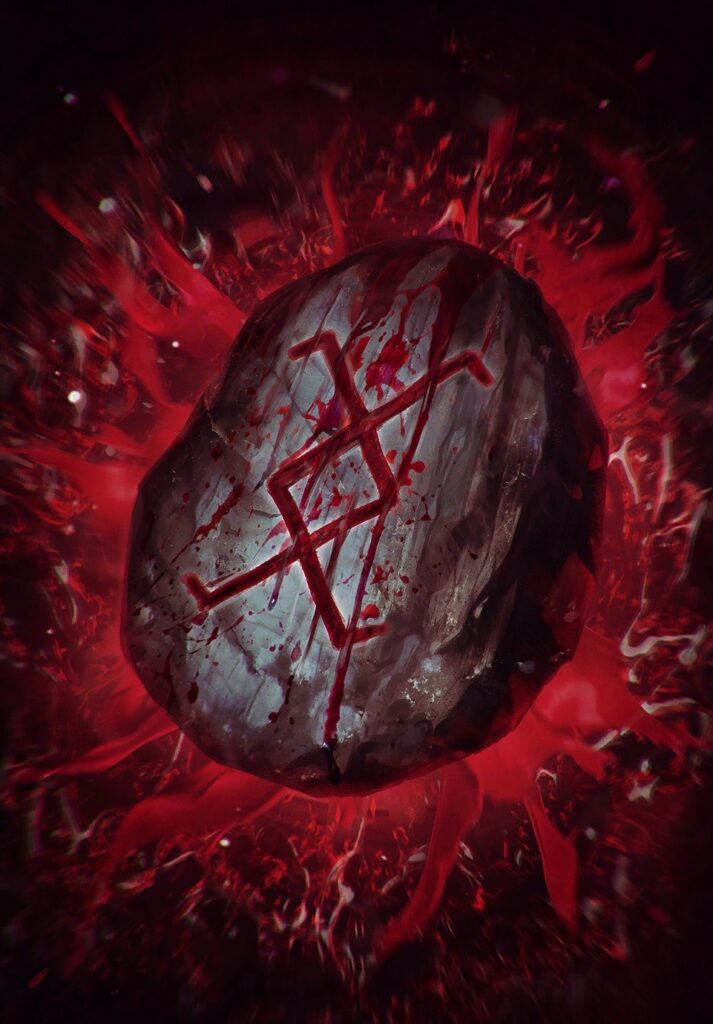 2. Svarog Runestone
It takes the second potion on our list, and the first two Runestones are the most powerful as they won't bring enemies immune to damage. Using Svarog Runestone will increase the overall DPS of your weapon by merely applying more damage through your enemies' defense.
You can obtain it with the perfect melee built or tank, and you are ready to go to enjoy the best DPS.
3. Triglav Runestone
You should pay attention to the Stun effect as it has true value nowadays. Meanwhile, some enemies keep resistant to bear it.
During the combat, you can use Triglav Runestone to daze the enemies, as it gives some additional time to unleash signs, combos, or through a smashing bomb to slay at once. Loading all slots of your weapon with Triglav isn't a bad idea.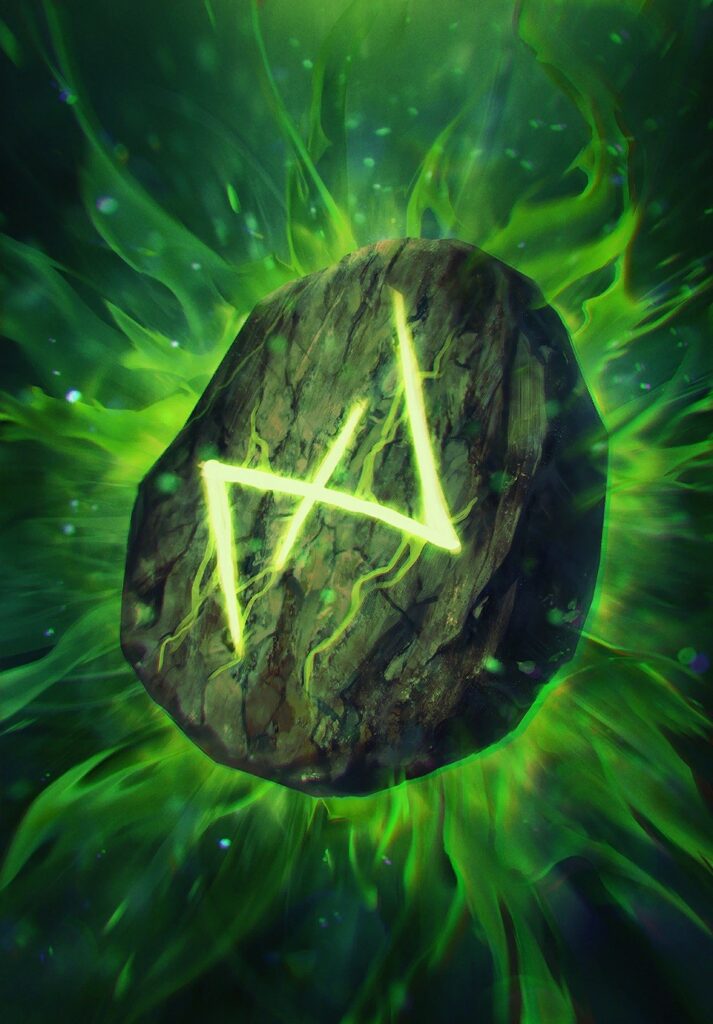 4. Stribog Runestones
It is considered less effective than the first three Runestones; therefore, we placed it in the third position on our list. While it isn't more popular than the first three recommendations, it is more consistent than any other freezing effect.
During the battle, the enemy reels as you make them unbalanced, leaving you an opportunity to perform a strong attack.
5. Zoria Runestone
Whether you love lesser, greater, or regular runestones, Zoria is designed to give you the freezing effect to discover your way through enemy defenses. During combat, using the runestone can either slow down your enemies or freeze them for a while, leaving you a chance to defeat enemies freely.
6. Devana Runestone
Devana is useful against challenging monsters that possess health points. Using Devana in all of your three sloths may help you bleed your monsters, and in the end, they lose their lives.
Best Runestones for Your Silver Sword
The rules dramatically change when you fight against vicious monsters who are powerful and deadly to handle.
The Silver Sword could help you deal damage and slay enemies if you are master using swords during that time. Although many enemies resist that, it makes sense to invest in damage.
For that purpose, you can prefer Svarog and Chernobog Runestones to defeat enemies, as the Great Cherobog Rune comes with the best DPS and is one of the best.
Category
Description
Name
$
Rating
Bonus Amount
#
Stribog
Stagger
Lesser Stribog Runestone
155
Magic
2%
2
Greater Stribog Runestone
465
Relic
5%
4
Dazhbog
Burning
Lesser Dazhbog Runestone
170
Magic
2%
2
Greater Dazhbog Runestone
510
Relic
5%
4
Devana
Bleeding
Lesser Devana Runestone
195
Magic
2%
2
Greater Devana Runestone
585
Relic
5%
4
Zoria
Frost
Lesser Zoria Runestone
205
Magic
2%
2
Greater Zoria Runestone
615
Relic
5%
4
Morana
Poison
Lesser Morana Runestone
220
Magic
2%
2
Greater Morana Runestone
660
Relic
5%
4
Triglav
Confuse
Lesser Triglav Runestone
245
Magic
2%
2
Greater Triglav Runestone
735
Relic
5%
4
Svarog
Armor Reduction
Lesser Svarog Runestone
110
Magic
10
2
Greater Svarog Runestone
330
Relic
30
4
Chernobog
Damage Reflection
Lesser Chernobog Runestone
110
Magic
2%
2
Greater Chernobog Runestone
330
Relic
5%
4
Perun
Adrenaline Gain
Lesser Perun Runestone
110
Magic
2%
2
Greater Perun Runestone
330
Relic
5%
4
Veles
Spell Power
Lesser Veles Runestone
110
Magic
2%
2
Greater Veles Runestone
330
Relic
5%
4
Conclusion
Since vicious monsters are immune to stun, then getting a freeze buff offered by Zoria Runestone may be proven helpful to you.
It gives you extra time by freezing enemies surrounding you to defeat them without any worries.
If you are using a great one, the effect will last longer than your expectations. Lastly, if you love using your spell, we suggest you go with Veles Runestone on both your steel and silver swords.
Here you should keep one thing in mind to get awarded and use your signs with the appropriate weapon. Hopefully, this piece of advice will help you make yourself dominant in battles.
More rankings from GB team: