Borderlands has never been a game about mysteries as everything about it is rather straightforward. But that seems to have changed with the arrival of Borderlands 3 since there is something no player has been able to figure out so far.
That is the question of how the infamous arena door in the Ascension Bluff area can be unlocked since it has been locked ever since the game released.
There have been no hints towards the requirements of unlocking the door or what you can find when you are inside, and despite the fact that the game is over a year old now, there has been no announcement of any DLC related to it as well.
Fortunately for curious gamers, we have managed to figure out what you can expect from the door if the developers ever decide to allow access to it – as well as how you can get inside the arena with a little bit of effort. So, let's get into it right away!
Entering the Locked Ascension Bluff Arena
⚡ Gaming Deals too Good to Pass On ⚡
LG 32GN650-B Ultragear Gaming Monitor
32" QHD (2560 x 1440) Display.
CORSAIR Dominator Platinum DDR5 (32GB)
Push the limits of your system like never before.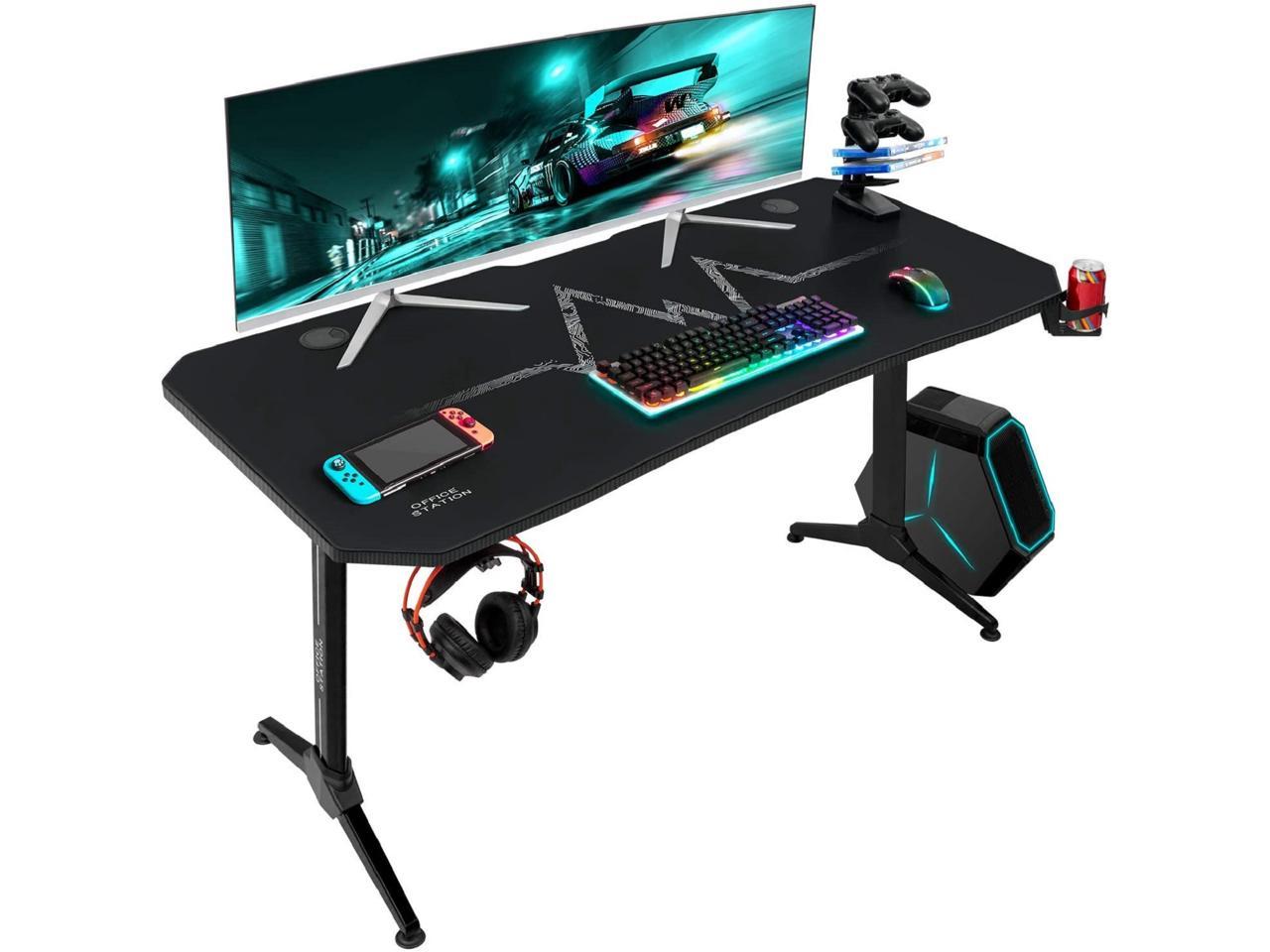 Furmax 55 Inch Gaming Desk
Ergonomic, stable, and sturdy.
The very first thing to note here is that the game does not acknowledge the fact that the door exists or is locked. There is no button prompt or error sound when you try to access the door and it is more or less just a hard wall that you cannot access. If you do look at the map, however, you can see that there is an area which is as big as the usual arena behind it.
So, with no word from the developers even after a year of the game's release – we can safely say that there is no way to unlock the door by normal means at the moment.
Whether it's meant to be a DLC or something that the developers unlock with a later update cannot be established for sure, but we doubt that it will be locked forever, especially when we've seen that the boss fight inside has already been programmed.
So, firstly, let's take a look at what the boss fight inside is supposed to be whenever the developers decide to patch it into the game.
While Gearbox has never officially shown us what it will look like – a random showcase video from IGN features this very arena in their video and for a few seconds, you can see a boss fight which seems to be an updated version of the Borderlands 2 Vermivorous the Invincible boss, in the form of a Varkid.
To further support this theory, you can find a bunch of small-fry Varkid enemies outside of the door as well which is usually a sign of what kind of enemies you'd fight in a certain area.
So, the IGN video showcasing the boss in the video which cannot be fought in the game elsewhere and the small Varkid hives spread out everywhere just make it kind of clear that it's a boss that the developers have not implemented into the game yet.
As to how you can enter the arena, that's a different story because you cannot enter through the door itself but there are ways through which you can jump into the arena from outside.
Which, of course, does not activate the boss fight as you would expect unfortunately. It's not complicated, however, as you simply need to get to this part of the map and you can find a cliff that sort of acts like a ramp.
We recommend using a mono-wheel Cyclone and then you can speed up towards it in a way that it directly lands you inside – preferably using the boost halfway through and steering the bike towards the left side once it's activated.
You will find yourself in the arena then and you cannot exit through the normal door nor will any enemies fight you even though the small Varkids outside the door try to forcibly enter the door but to no avail.
That's all there is to know about the Ascension Bluff locked door in Borderlands 3 so far! While the door cannot be unlocked by any normal means and it is empty when you go inside – it's entirely possible that the boss is not something that is going to be patched inside and might be already in the game and players have not figured out the exact requirements yet.
After all, there are video game secrets that have even taken 20 years to be figured out, looking at you Doom 2.
Read next: The Best Characters to Use in Fire Emblem: Three Houses