Golf with your friends is a multiplayer video game based on the sport – Golf. It doubles the fun of competing with your friends virtually in the sport of golf.
You can play the game on multiple gaming platforms such as Nintendo Switch, PS4, PS5, Microsoft Windows, and Xbox gaming console series.
Golf with your friends is designed by an Australian Developer, 'Blacklight Interactive' and published by 'Team17'.
The game focuses on providing a seamless gaming experience for its user base. Gameplay filled with power-ups and knee-slapping mini-games which are more than enough to keep you glued to your screens. 
NEW: Is Ghost Recon: Breakpoint Cross-Platform?
Playing the Game
A total of 12 players can participate in the game, and they have to go through 13 stages. The prime objective of the game is to score on each of these levels. You will encounter 18 holes on each level. Thus you need to score 234 times, give or take.
The game allows you to play with your customized balls, and you will come across various new features as you progress in the game.
The creators of the game are targeting players all around the world. In doing so, the game boasts adequate features which will attract players from every corner of the world. The game is really easy to learn and get going but can get really challenging to become a pro.
For all the golf fans out there, load up your clubs and enjoy the good old-fashioned golf virtually!
⚡ Gaming Deals too Good to Pass On ⚡
LG 32GN650-B Ultragear Gaming Monitor
32" QHD (2560 x 1440) Display.
CORSAIR Dominator Platinum DDR5 (32GB)
Push the limits of your system like never before.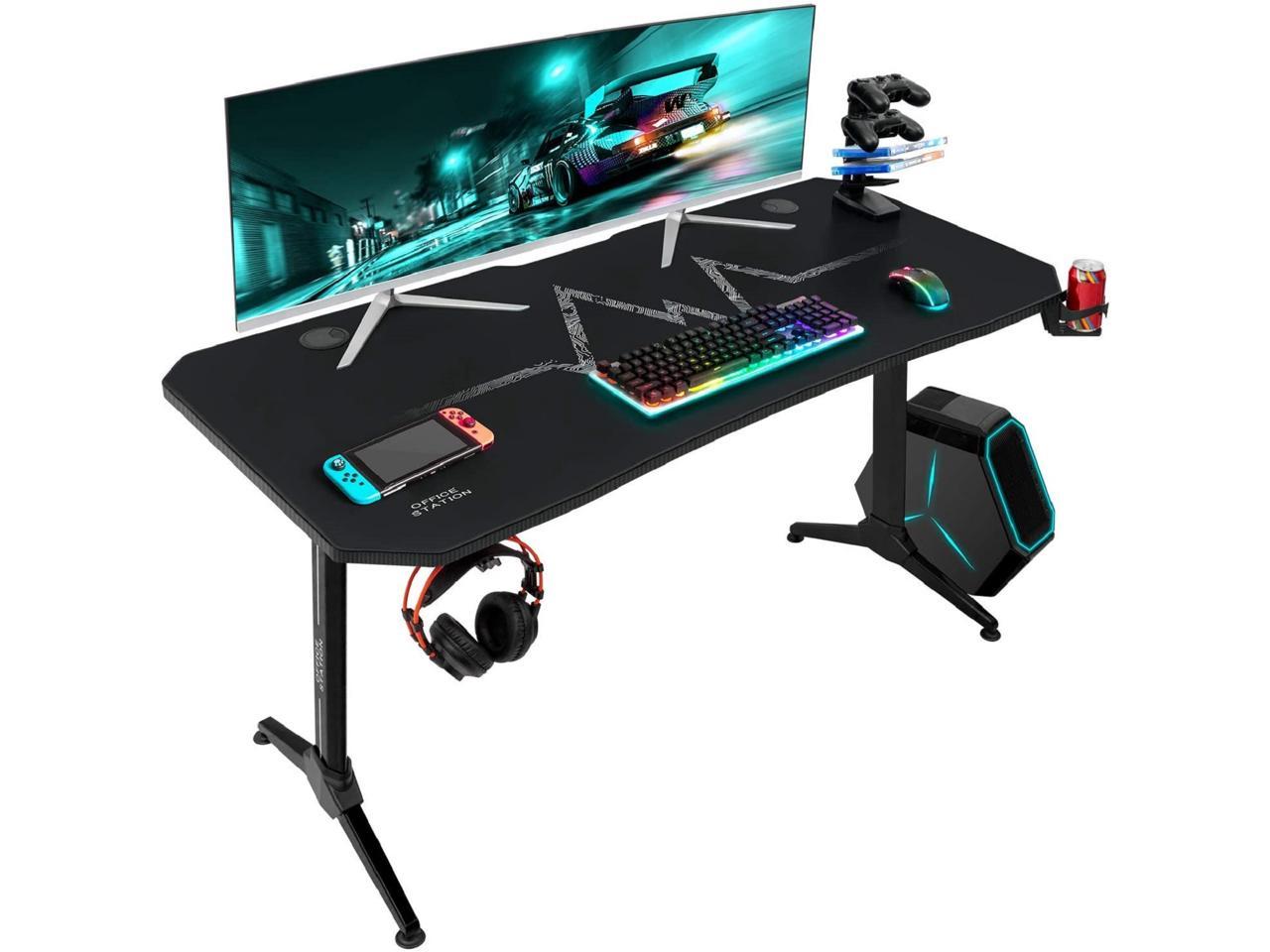 Furmax 55 Inch Gaming Desk
Ergonomic, stable, and sturdy.
Does Golf With Your Friends allow Cross-Platform gaming?
As mentioned earlier, the game puts a lot of emphasis on the multiplayer aspect of the game. The ability to play with your friends is what separates the game from the rest of the golf games that are out there, so you might think that cross-platforming is a feature that the game must-have.
Unfortunately, Golf With Your Friends can only be played with your friends on the same platform. This basically means that if your friend is not using the same gaming console as you, the two of you cannot play together.
It might come as sad news for a number of players who were aspiring to play with their friends but on different gaming consoles.
There could be a number of reasons why the creators have decided to not allow cross-platform gaming; let's take a look at a few of them:
Matchmaking errors due to an excess amount of players across all platforms.
Lack of resources and limited support from the developer's team.
Less a number of active players.
With that being said, many new games have introduced the cross-platform feature over the course of time, and we can expect the same from Golf With Your Friends as the game grows.
But as of now, we haven't received any updates from the developers on the studio on this issue. So cross-platforming is a feature that the game might never see in the time it exists. But it's always good to stay hopeful!
Keep reading: