Resident Evil 7 is arguably the most horror game in the franchise in a long time and that makes it obvious that the game cannot afford to throw wackiness into the mix without breaking any immersion. Easter eggs and funny secrets have always been a nice little way to keep things fun for gamers and added more playtime since it would require extra effort to uncover these hidden things.
When you hear the words 'toy axe', you would assume that the game has a joke weapon that you can find and use to kill some time. Especially since it's easy to miss the item if you're not playing the game with extensive exploration and just sticking to the main things. But once you do obtain the item, it immediately becomes evident that it's not what it sounds like – as you can't use it at all no matter what you do.
That doesn't mean that it's useless though, as it does have a secret use that allows you to obtain something special as a reward. So, let's take a look at how to obtain the toy axe in Resident Evil 7 and how you can finally use it!
⚡ Gaming Deals too Good to Pass On ⚡
LG 32GN650-B Ultragear Gaming Monitor
32" QHD (2560 x 1440) Display.
CORSAIR Dominator Platinum DDR5 (32GB)
Push the limits of your system like never before.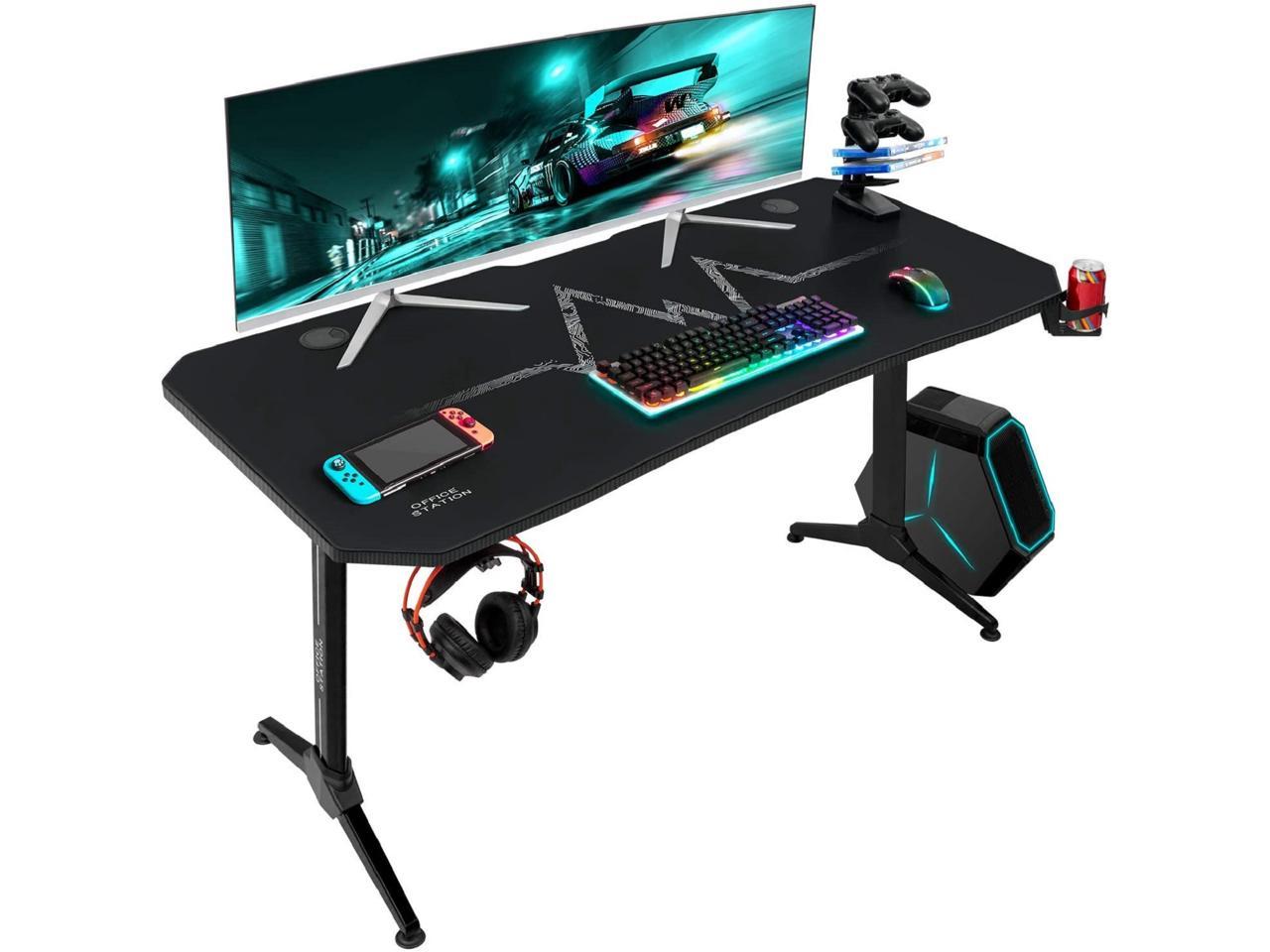 Furmax 55 Inch Gaming Desk
Ergonomic, stable, and sturdy.
How to get the Toy Axe in Resident Evil 7
It's a pretty straightforward path to getting the Toy Axe, but it's still easy to miss it on your first playthrough. The very first thing that you need to do is to make sure that you've beaten Marguerite Baker specifically in the Greenhouse encounter. After you're done with her lantern on the second floor of the house, you have to go back to Zoe's Camper around the yard.
At that point, Lucas calls you and asks you to go back to the Basement of the house and specifically go to the Dissection Room where you'll get the Snake Key. Having the Snake Key is very important, as it directly opens the area where you can find the Toy Axe.
From this point, you have to go to the second floor of the house and head towards the Kid's Room. Inside the Kid's Room you'll find a button on a lamp which allows you to go to the attic and if you go to the right from there and look towards the corner, the Toy Axe can be found on a shelf. Just pick it up and there are no extra actions required – it's yours to keep whether you use it or not for the rest of the game.
How to use the Toy Axe in Resident Evil 7
If you have the Toy Axe, from this point you have to go to the yard and from there, walk to the door on the left which needs Red and Blue Keycards for entry. To the left side of that door, there's a small thicket that you can walk inside of and you'll find a projector in that place.
If you use the Toy Axe on the pedestal in that place, the projector will light up and then you have to line up the Toy Axe in a way that it looks like a '7' and then you can place it between the other numbers, specifically between 5 and 9. Once that's done, the silver chest next to you becomes unlocked and you can get the Stabilizer Stat Boosting Item inside of it.
That's the only purpose the Toy Axe has since it cannot be used to fight, so essentially, it's just used to gain the stat boosting item. It would have been nice if we could use it too as a joke weapon, but it seems like that trend has died ever since we left the PlayStation 2 era of gaming.
And with that, we have concluded our guide on how you can obtain and use the Toy Axe in Resident Evil 7! We hope that you found the guide useful and we're here to answer any questions that you might have about it. And while you're here, don't forget to check out some of our other helpful gaming guides too on the website, including more Resident Evil 7 content.